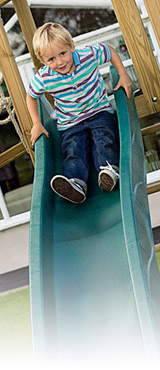 We are extremely proud to be a British manufacturer of children's garden play equipment. All of our children's climbing frames and wooden swing sets are processed and manufactured at our purpose-built factory in the Lake District.

Playdale are a BSI registered British manufacturer and all of our operations are audited to BS EN ISO 9001. This guarantees that our manufacturing process is continually monitored and controlled by regular third party audits from the British Standards institution.

Our fully-trained production teams are experts in their fields and every stage of the process is handled professionally to create play equipment of the highest standard.

All of our children's garden play equipment is designed and tested by experienced, trained designers and engineers, working to the requirements of BS EN71 - Toy Safety Standard.

We have over 140 employees in our Playdale Team working in our office and factories in Cumbria - from Sales, Marketing and Designers, to Production and After Sales.

For more information on the timber that we use, see our Timber Information page.