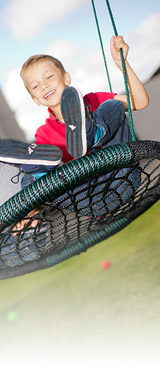 Where do we deliver to?
We are only able to deliver online orders to you if you have a permanent address on the UK Mainland or UK Isles.
Our delivery charges are split into Zones:

Zone 1
= UK Mainland
Zone 2
= Northern Ireland/Eire/Isle of Wight
Zone 3
= Scottish Islands/Channel Islands/Isle of Man
How much is delivery?
Our delivery charges vary depending on where we are delivering to and the size of unit you want to order. Delivery prices are explained under the delivery section of each item. The prices range as follows:
Zone 1
(UK Mainland) from £5.95 - £49.95
Zone 2
(Northern IrelandI/Eire/Isle of Wight) from £9.95 - £225
Zone 3
(Scottish Islands/Channel Islands/Isle of Man) - Please contact Playdale Garden for a price
Please note that the most expensive delivery charge in the basket is only charged once for multiple purchases. (This only applies if all purchases are to be delivered to the same address).
Why do I need to contact Playdale to get a delivery charge for the Scottish Islands/Channel Islands/Isle of Man?
Delivery services to these areas are more limited and courier/shipping costs change frequently. To ensure that we give you the best, most current price at the time of your enquiry, please contact us.
Can I collect the items I have ordered?
Yes, if you would like to collect your order directly from Playdale this is fine. Please note that although these items are despatched unassembled, they are still very large and very heavy. Before you make the decision to collect, please ensure you have a sufficiently large vehicle to collect them with. Please contact Playdale Garden for more information.
Do you contact me before delivery?
Once we have received your order, a member of the Playdale Team will contact you to arrange a delivery date. Please ensure that you provide us with a contact number that you are available on most of the time. We will e-mail you to advise you that your order has been despatched.
What is the delivery time?
Our delivery time is shown on the individual item page. Delivery will be made on a Monday to Friday excluding Bank Holidays and anytime between the hours of 8am to 5pm.
Can I have my order sent abroad?
Playdale will happily deliver to you overseas wherever possible or practical, however you will need to contact us on 015395 39822 to check feasibility and to obtain a quotation. Please note, the Playdale Garden range is designed and tested to a European Safety Standard (BS EN 71-8). Unfortunately, we can only supply to those countries that work to this standard.

Do I get all products at once if I order multiple items?
Multiple items will be sent on the same delivery service.
The delivered product is damaged, what should I do?
Contact Playdale within 7 days of delivery either by telephone or e-mail.
Please refer to our Playdale Garden
Terms and Conditions
for further delivery information.